About Charlie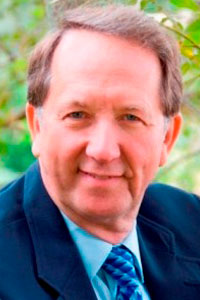 Charlie is an experienced business professional, the owner of Whidbey RE Ventures, LLC a Washington State Company - Doing Business As (DBA)  "Charlie Moore Realty".
Charlie is the Designated Broker of Charlie Moore Realty, which is physically located in Oak Harbor, WA on beautiful Whidbey Island in the Puget Sound. Seattle is in our backyard and I sometimes refer to Whidbey Island as a Seattle suburb or community with a moat.  
Charlie is a Graduate Realtors Institute (GRI), an Accredited Buyer Representative (ABR) and an Accredited Sellers Representative (ASR). Being a resident of Whidbey Island since 1988 and a licensed Realtor since 1994 provides the foundation for his broad knowledge of all areas of wonderful Whidbey Island and the great NorthWest. His long term successful business associations strongly compliment his ability to help his clients Buy, Sell or Manage Real Estate, not only on Whidbey Island, but throughout the Puget Sound area.
Charlie's Real Estate Service Philosophy
My Client service policy is based on first developing a trusted relationship with each client that supports my basic and primary goal of providing unsurpassed, world class service in all facets of real estate that helps them attain their goals. 
I work primarily by referral. In order to be successful and to grow our business it is essential that we provide comprehensive, responsive, accurate and trusted information to each client we serve that will help them make informed decisions.  It is my goal to provide such outstanding service that my clients become a walking, talking billboard for my service and it is this advocacy that is my pride.  
I truly enjoy getting to know my clients, their families and helping them to determine what their individual goals and needs are and then helping achieve them. I work very hard for my clients to ensure impeccable ethics and that no detail is left to chance. My clients' best interest is my number one priority.  Your purchase or sale is not just a transaction, it is part of a long term relationship. As your Property Manager, I am committed to providing exceptional financial accounting/reporting, physical maintenance and care for your Real Estate investment. I will help you procure quality tenants and serve them with quality and responsive management that will keep good tenants long term, minimizing tenant turnover. 
Contact me today to receive a free list of what we consider to be the top ten things you should know before buying a home.  
Charlie Moore
Cell:    (360) 969-1546
Office: (360) 675-9040